During the COVID-19 Situation, I am providing therapy exclusively through a confidential, HIPAA compliant Video Platform. Please tap on the "contact me" text below and reach out for more information or to schedule an initial session.
Solution Focused - Modern Therapy for Young and Accomplished Professional Women.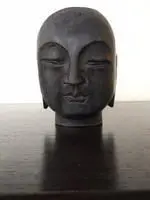 I specialize in resolving issues related to the following:
Anxiety
Break-up Recovery
Relationship Issues & Communication Skills
Dating & Singleness
Work & Career issues
Work - Life Balance
Stress Management & Mindfulness
Feeling Stuck
Parenting-- Transitioning to Parenting and Single Parenting
I work with clients on a wide range of emotional and behavioral issues, providing services that span from therapy for depression and anxiety, loss of relationship, to coaching you through career shifts and entrepreneurial endeavors.
In a collaborative and supportive atmosphere, together we'll identify the goals you'd like to achieve and the strategies
we'll engage to help you attain the personal growth and satisfaction you're striving for.


Anxiety Counseling

Anxiety can manifest in a number of ways. You may experience anxiety as a vague uneasiness, frequently feeling like something bad is going to happen or even experiencing the fear that you'll never reach your goals & dreams . Anxiety can lead to "spinning or racing" thoughts, insomnia, bouts of tearfulness and even constant worry or fear . If you find yourself d reading life , ruminating about actions you've taken, things you've said or over analyzing interactions with your boss or people you are dating— you may be experiencing anxiety .

Anxiety Counseling can help! Understanding the triggers for your anxiety, learning coping strategies and developing coping skills can empower you and lead you to a place of calm even in the midst of "the storm." Through Anxiety Counseling you'll learn to "observe" your thoughts and feelings vs. attaching to or acting upon them. Thus, you'll move through the discomfort more readily and enjoy your life more fully!

To reach out and request a therapy appointment online, please contact me here .



Break-up Recovery
Let's face it! Dating can be brutal. Breaking-up can be devastating. But, it doesn't have to be. "Break-ups" happen for a multitude of reasons. If you find yourself analyzing and over analyzing the why's, how's, and what if's of your break up, Break-up Recovery Counseling can help in soothing and calming the need to answer these questions. In talking through your experience and how you've come to be where you are now, we'll explore how both you and your "former" / "ex" contributed to the two of you parting ways. You may be surprised at what we discover. The goals of Break-up Recovery include first and foremost you finding a place of comfort and calm in the midst of the pain you may be experiencing. Break-up Recovery also entails you exploring and understanding more about your contribution to the relationship and it's ending, your over-all capacity for healthy relationship, the gifts of the relationship, what worked for you and what didn't, and how to move through the discomfort to recover and DISCOVER what works for you moving forward. It's often "when things fall apart" that we are best able to create a new and more lasting foundation. It's upon this very foundation that we are able build the type of relationships we want and deserve. You absolutely can have the relationships you want and deserve .
Request an appointment online. Let's Talk!
Infidelity Recovery for Individuals
Experiencing Infidelity may catapult us into extremely delicate and vulnerable territory. These experiences tend to evoke a sense of both internal and external chaos. As we traverse this new and often unexpected territory and transition to new ways of being, we may feel mentally and emotionally disorganized or fragile. Emotional Support is KEY! Creating a "sacred space" for you to unload the many burdens and the confusion this transition may entail can provide great relief. Counseling can provide this safe haven. While family and friends can provide some of the support you'll need, you may quickly discover that there are limits to what you want to share about your experience and very personal process. Infidelity Recovery Therapy is a valuable part of the services I offer for a simple reason: they can provide a safe, calming and supportive refuge for you and your more vulnerable spirit. You are not alone. I would be honored to join you in this process and on this part of the path to your healing.

Feel free to reach out and request a therapy appointment online here .
Relationship Counseling for Individuals

Anxiety has a major impact on us and on our relationships . Not surprisingly, our relationships can also be a major source of our anxiety . In either case, Relationship Counseling provides an invaluable opportunity for you to "unpack" and talk through some of the problems you may be having with important people in your life. Whether you are Single, Dating , Married or want improved communication with family, friends or co-workers, Relationship Counseling provides a platform for you to learn more about "yourself IN relationship." With a clear understanding of what you want, what you need and what you expect from your relationships, you'll be better equipped to engage with the important people in your life in ways that ultimately work FOR you. It's what I call "Getting In RIGHT Relationship" with self and others. In our counseling work, we may explore boundaries, setting limits, your specific personality type, your communication style, or even your "Love Languages" to gain a better understanding of what motivates you, what comforts you and the type of connections you desire. This process can inspire new insights and a path to feeling better as you create healthier and more satisfying connections that you ultimately want and deserve.

For Relationship Counseling, feel free to request a therapy appointment online here .
Life Satisfaction / Getting "Unstuck"

Worry, Fear, Guilt and Feeling Stuck deplete us and take a toll, not only on how we experience life, but on our self concept, as well. My therapy services and our collaborative work can provide you with an opportunity to increase your awareness of the thought and behavior patterns you may unwittingly be repeating . By learning new ways of responding to these thoughts and behaviors, you may finally experience relief, achieve greater clarity, demonstrate greater capacity for navigating emotional pressures and experience a more enjoyable sense of ease and flow in your daily life . A sense of ease with yourself contributes to an improved sense of self, self-esteem and self confidence ! Feeling better and more empowered will translate immediately and profoundly to your relationships--both in how you experience your relationships and in how others experience you. Counseling may have a direct impact on increasing your relationship satisfaction.

To begin the process of change, feel free to request a therapy appointment online here .

Appointment Request Feel free to schedule an individual therapy appointment or inquire about coaching and counseling services by submitting the form below.
We are committed to your privacy. Do not include confidential or private information regarding your health condition in this form or any other form found on this website. This form is for general questions or messages to the practitioner.