Kama Joy Schulte , M.A., L.C.P.C., ATR-BC specializes in individual therapy with Young and Accomplished Professional Women in Chicago who are looking to enhance their life satisfaction.
With over 24 years of experience as a Master's Level Therapist, she is currently the Owner and Principal of a thriving private practice in the Lakeview neighborhood of Chicago, IL.
In addition to being a prominent relationship therapist, Kama has presented to Graduate Programs and to general audiences speaking on the topics of Mindfulness and Expressive Therapies.
Kama's passion is in working collaboratively with clients to empower and promote their personal growth and achievement of balance, wellness and their best life.
Kama is an interactive, solution-focused, mindfulness based modern therapist who se therapeutic approach is to provide support and practical feedback to help clients effectively address personal life challenges.
Early in her training, Kama lived in Thailand and had the opportunity to travel throughout South East Asia to study the various traditions of Buddhist practice and Meditation with Buddhist Monks. While espousing more to the creative & spiritual rather than religious, her appreciation of the profoundly healing aspects of Mindfulness and the Mind/Body connection are rooted in this experience. Her integrative approach to Health & Wellness offers a highly personalized approach tailored to each client. With respect, compassion and understanding, she works with each individual to help them build on their strengths and attain the personal growth they are committed to achieving.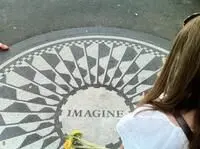 Education
Master of Arts, University of Illinois At Chicago

Career Path
Owner-Principal / Psychotherapist
Psychotherapy Practice
June 2000 - Present
Chicago, Illinois
Program Coordinator
Streamwood Behavioral Health Center
– (3 years)
Chicago, Illinois - Satellite Program
Coordinator of Expressive Therapy Services
Woodland Hospital
– (2 years)
Schaumburg, IL
Staff Therapist/Program Consultant
Community Counseling Centers of Chicago
– (3 years)
Chicago, Illinois
License & Certifications
Illinois Licensed Clinical Professional Counselor #180001327
Registered Art Therapist
Board Certified Art Therapist
Professional Activities and Memberships
Illinois Mental Health Counselors Association
American Art Therapy Association
American Art Therapy Credentialing Board

Schedule Online
Request a therapy appointment online here .